A doctor has been compensated and reinstated after the Constitutional Court ruled he was treated inhumanely and degradingly by the management of Mater Dei Hospital.
Naged Megally, who suffers from muscular dystrophy and uses a wheelchair, said he was dragged out of an examination room while treating patients by his superior, Professor Yves Muscat Baron.
The incident happened in July 2018 while Megally was working at the Mater Dei ultrasound clinic.
Muscat Baron reportedly told Megally he was taking too long and the medical equipment was needed by another doctor. He was then forcibly removed from the room by being carried and placed in a chair outside the clinic.
After complaining about his treatment, Mater Dei CEO Ivan Falzon threatened to fire Megally if he took the matter any further and allegedly threatened to blackmail him with information in his possession about the doctor.
A doctor claims inhuman and degrading treatment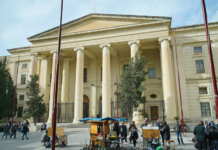 In October 2021, while his rights violation case was pending, he was suspended for alleged "errors" and "shortcomings" in his work.
Megally, a fetal medicine specialist, has worked in public health since 1993. He became a resident specialist at Mater Dei 11 years ago.
The Minister of Health had ordered an internal investigation, but the commission of inquiry had dismissed the doctor's complaint. The applicant expressed concern about the independence and impartiality of the commission which dealt with his file.
A legal protest was subsequently filed on August 29, 2019 in which Megally demanded a copy of the report.
The doctor claimed that instead of fostering an inclusive environment, his superiors felt comfortable enough to "harass and abuse" him. Furthermore, there were attempts to terminate his employment contract on the basis of his disability, which was not a valid basis in law.
In light of these circumstances, the doctor felt he should seek redress from the Constitutional Court and filed a lawsuit against the Minister of Health and the CEO of Mater Dei.
The First Chamber of the Civil Court, in its constitutional jurisdiction, presided over by Judge Grazio Mercieca, was informed of a concerted effort by medical consultants to fire Megally.
However, this plan fell through because one of the consultants defended Megally, insisting there was no cause for dismissal.
Dr Megally failed to provide enough evidence to support abuse claims – Department of Health
This consultant also testified that he had worked closely with the plaintiff and had never doubted his abilities, adding that Megaly was doing his job as well as other professionals.
All this had a negative impact on the candidate both personally and in his work, reducing him to "a state of emotional distress".
Such a situation had "all the ingredients of inhuman and degrading treatment", and it was "truly shameful", the court ruled.
This was all the more the case when it was inflicted by members of the medical profession, "a caring profession bound by its Hippocratic oath", as well as the CEO of the "Maltese State Hospital". , observed the court.
While declaring the Minister of Health not prosecuted, the court found that Megally had suffered inhuman and degrading treatment as well as discrimination, and ordered his immediate reinstatement.
He should also be reimbursed for any salary and benefits deducted during his work suspension and any disciplinary proceedings still pending against him should be dropped.
The court also awarded the doctor €5,000 in moral damages from the Mater Dei authorities.
Attorneys Ryan Falzon and Jonathan Thompson assisted the plaintiff.
BE THE FIRST TO RECEIVE THE LATEST NEWS
Download the Newsbook app