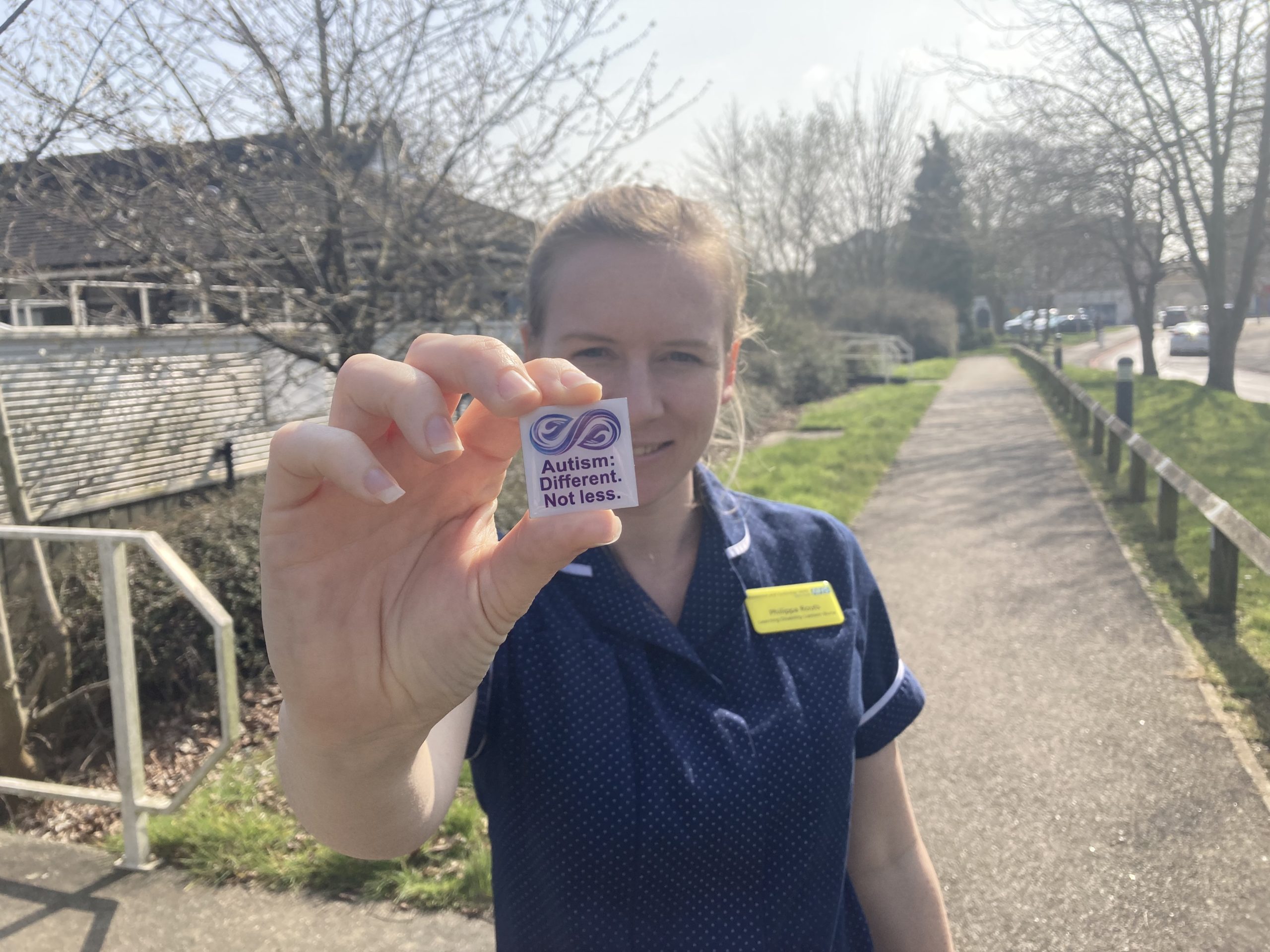 Maidstone and Tunbridge Wells NHS Trust (MTW) ​​is today (Monday 28 March) proud to announce the launch of a campaign which aims to improve care for patients with learning disabilities or autism.
The campaign, titled Different. Not less. aims to promote a better understanding of autism and learning disabilities and to support equality of care for all patients. He encourages staff to avoid making assumptions about patients with autism or those with learning disabilities and to listen to them and their families.
The campaign provides information about autism and learning disabilities with advice on some of the do's and don'ts and includes myth busting – one important area is the myth that people with autism or those with learning disabilities do not experience pain in the same way. It also gives information on the language to use and directions to useful sites to help you.
MTW conducted Autism Reality Experience* training for staff across all areas of the Trust to help better understand the hypersensitivity that can be caused by the actions of others and the environment hospital. The training provides experience of what autism is and how simple changes to clinical practice and the hospital environment can improve the hospital experience for autistic patients or people with learning disabilities.
Philippa Routs, Learning Disabilities Liaison Nurse at the Trust, said: "There are currently 1.5 million people with a learning disability in the UK and 700,000 people with autism in the UK. Many of them find it difficult to access health care, especially when they are not feeling well.
"Even finding the courage to make an appointment or speak on the phone can be difficult. This campaign aims to help us better understand autism and ensure that all of our patients receive the best level of care when they visit the hospital.
MTW NHS Trust Chief Executive Miles Scott said: "We are proud to launch the Different. Not less. campaign here at the Trust. Our staff are always striving to provide the highest level of care to all of our patients, but there is always room to learn and improve the care we provide.
"Wearing the campaign badge shows patients our commitment to providing the best care and that we will listen to them and their families."
the Not less. The campaign was first launched by Medway NHS Trust in 2020 and was created by Ginny Bowbrick – a consultant vascular surgeon and mother of autistic twins with severe learning disabilities. Ginny created the campaign after watching the Panorama program in May 2019 which included shocking scenes from Whorlton Hall where vulnerable adults were verbally and physically abused by those who were supposed to care for them.
The campaign has also received high-level support from Professor Sheila Baroness Hollins, founder of Beyond Words, a charity that provides books and training to help people who find pictures easier to understand than words.
Click here to watch a video explaining more about the campaign.
*Experiencing the reality of autism is provided by Training 2 Care Ltd and some 20,000 people take this course each year in the UK.
If you are a patient with learning disabilities or autism, or a family member, friend or caregiver, you can find out more about how MTW can support your care at our hospitals by visiting Learning disabilities and/or autism – Maidstone and Tunbridge Wells NHS Trust (mtw.nhs.uk)